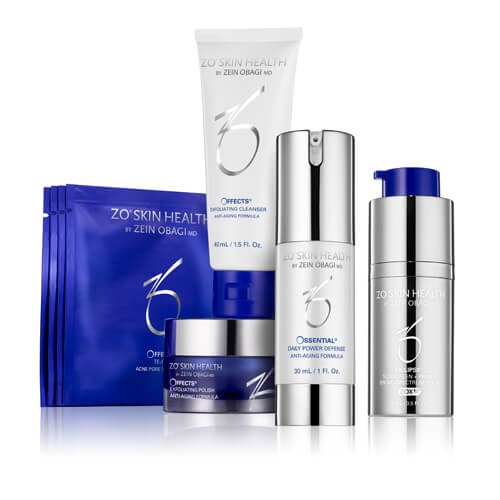 The Art of Skin
At the ZO Skin Centre®, helping our patients achieve their best skin health is both an art and a science. All the skin care professionals at ZO Skin Centre® in Orange County help patients obtain their best complexion by following the principles of Dr. Obagi's ZO® Skin Health Circle™. This skin care philosophy starts with therapeutic solutions that are scientifically designed to address medical skin conditions, like acne, rosacea, dryness, and more. Once the skin condition is treated, a maintenance program is created to prevent reoccurrence or the development of other concerns. This program is boosted by a daily skin care regimen that selects the best products for home use that nourish the health of the skin. Finally, the ZO® Skin Health Circle™ includes prevention to minimize damage to the skin, like UV rays, dirt, pollution, and natural aging.
Mentored by Dr. Zein Obagi, board-certified dermatologist Dr. Sameer Bashey promotes holistic care for patients who visit the ZO Skin Centre® at Laguna Beach using the ZO® Skin Health Circle™ along with his own extensive medical training and experience. With advanced diagnostics and unique cosmetic treatments, Dr. Bashey's patients can improve not only their appearance, but their overall health with medical dermatology consultations in one convenient location. During his in-depth consultations, Dr. Bashey can assess chronic skin conditions including acne, psoriasis, and rosacea. Dr. Bashey also performs sun-related skin consultations to diagnosis more serious skin concerns like pre-cancerous lesions, skin cancer, and more. Schedule your consultation with dermatologist Dr. Bashey at the ZO Skin Centre® Laguna Beach to get clearer, healthier skin.
Treatments & Services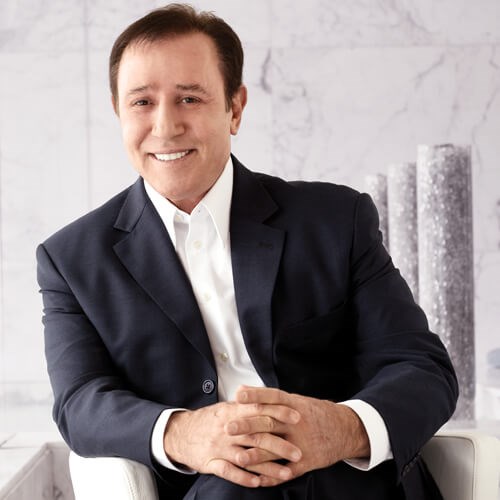 Dr. Zein Obagi
---
Dr. Zein Obagi is a board-certified dermatologist who has dedicated his career to leading modern skin care. A pioneer in many advanced skin treatments and products, Dr. Obagi created the ZO Skin Centre® to help patients their healthiest and most attractive complexion. With five U.S. patents, Dr. Obagi wrote the book on skin health: The Art of Skin Health Restoration and Rejuvenation. A true scientist, Dr. Obagi consistently seeks new technology, better ingredients, and advanced formulas that lead to pioneering treatments like the ZO® Controlled Depth Peel™ and his line of ZO® Skin Health Products. Dr. Obagi's pioneering spirit and philosophy of exceptional patient care guide the doctors and staff of ZO Skin Centre® so everyone can enjoy his innovative and effective skin health solutions.
Meet Dr. Obagi
Reviews
Meeting and visiting Dr. Stefani Kappel at the ZO Skin Center in Fashion Island was a fabulous experience. Everyone there was so polite and welcoming and Dr. Kappel was AMAZING. Knowledgable, smart, practical, patient, polite and painless :-) Skin health and looking and feeling your best is so important. Stefani is the BEST to help you with all of those !! THANK YOU DR. KAPPEL!! xo
I recently had the new version of Botox used on my forehead and around my eyes, called Xeomin. I must say that between Dr. Bashey's skilled hand and this wonderful product, I am thrilled to enjoy a smooth forehead and a softening around my eyes. He does not overdo the injections, so no concern over eye droop or anything else concerning that can happen.  Do yourself a favor, and give him a try. Your face will thank you.
Absolutely beautiful office and gracious, friendly, top notch team that will customize their treatment to your specific needs. I felt so relaxed and in amazing hands with my Jen-Ryan who did my facial! She truly knows her stuff and she has the most gentle technique. I look forward to coming back for my next treatment with her in December. . I highly recommend them!
I was looking for a place in OC to do my regular facials. Came here for the first time and got a deep cleaning facial. I can honestly say that it was one of the best facials I've ever received! I saw immediate results and the esthetician Dani, even gave me a bday discount. I'm excited that I found this place. I will be my go-to... highly recommend!
Exceeded my every expectation! I recently had my first visit with Dr. Bashey, to address some aging concerns. Instantly, I was met with an individual that displayed qualities of passion, precision and quality in relation to relevant/current anti-aging solutions and truly showing care for a patient.I prefer a very classic, natural look. I do not want to look "over-done". Dr. Bashey carefully took time to listen to my concerns and educated me on my options.We decided that fillers were a great solution to meet my demands - I've experienced injectables in the past and have been very satisfied - but Dr. Bashey's unique techniques and placement made all the difference. I now know that I should expect more; and that there are NEW options, beyond what I thought was possible.I left feeling great about myself, my results and the level of care that I received (including the staff).I've met a true professional that is moving beyond the standard of other practitioners. Dr. Bashey has a new patient for life.Thank you Dr. Bashey. I feel so refreshed, natural and confident as a result of my visit with you.Julieta, Age 45
4.9 Average Rating