Whether you are just beginning to see fine lines around your nose and mouth or you're looking for a way to treat more severe etched lines and skin folds, the experienced team at ZO Skin Centre® can use Belotero Balance® to give you a nonsurgical refreshment. Belotero® is approved by the Food and Drug Administration (FDA) to correct moderate to severe lines and wrinkles on the face for a smoother, more youthful complexion. Belotero® is made with a synthetic version of hyaluronic acid (HA), a substance that is found naturally in the body to nourish and hydrate the skin. Since the body's natural supply of HA becomes depleted over the years, Belotero® works to restore the strength and structure of the skin. For increased results, you may consider combining Belotero Balance® injections with other treatments at ZO Skin Centre®, like chemical peels and laser treatments. Schedule an appointment to learn more about the benefits of Belotero Balance® and other treatments at our locations in Laguna Beach or Newport Beach.
Reviews
"Voluma Filler for my Face instead of Botox! AMAZING Results I was not Expecting! I recently went to see Dr. Bashey in Laguna Beach as the holidays are approaching and needed to get some Botox. I have received botox in the past and am familiar with it. I am in my mid-fifties and figured this was what I definitely needed. Dr. Bashey didn't just look at me and give me what I came in for, he sat down and really looked at my face, then went over different areas that could use help.  Dr. Bashey is articulate and ended up injecting filler into my upper cheek area as well as Xeomon into my forehead. The filler ended up very naturally lifting my cheeks and face and also will last me he said up to 18 months or longer. I am extremely happy with my results and very thankful he took time with me to evaluate my needs. Dr. Bashey is extremely polite and made me feel comfortable with consulting before doing anything. I did not feel pressured and not much pain! I am looking forward to seeing him in the near furture for a for a chemical peel :)Thanks!"
- N.H. /
Yelp /
Dec 19, 2017
"Dr. Kappel is SO awesome! I take skincare very seriously and have been trying to find a Doctor that takes their time with me for years. She listens, gives options, and sets you up with the best possible regime for success. Not to mention her energy is so positive and she makes you feel comfortable and important! Healthcare can be fickle but Dr. Kappel is consistent and knowledgeable!"
- M.G. /
Yelp /
Nov 02, 2017
"As we age there is no harm in doing preventative care especially when it comes to your face... I am beyond lucky to have the amazing Dr. Stefani Kappel to keep my face and skin youthful! Thank you so much for my beautiful poutI'm so happy with the results If you're looking for the best, look no further and contact @stefanikappelmd She's incredible, informative, extremely gentle and a master at her craft!!! #newportbeach #drstefaniekappel #lips #pout #lovelovelove"
- S.M. /
Yelp /
Nov 01, 2017
"I could not be happier with my injectable treatment that I received from Dr. Bashey.  He is kind, knowledgeable, and highly skilled. I will continue to see him for treatments.  I highly recommend Dr. Bashey for ANY treatment or skin consultation. Did not even feel a needle poke! He is excellent!"
- A.B. /
Yelp /
Oct 26, 2017
"I am so over the moon with my dermaplane treatment experience from Melissa at ZO Skin Centre Laguna Beach. Not only was she fast, but also careful and meticulous.  The very best I have ever had!  Thanks so much Melissa!"
- C.D. /
Yelp /
Oct 17, 2017
Previous
Next
Belotero Balance® is designed to fill moderate to severe nasolabial folds (the lines that run from the side of the nose to the corner of the mouth), vertical lip lines, lines in the corner of the mouth, smile lines, and chin wrinkles. Belotero Balance® is approved by the Food and Drug Administration (FDA) for patients over 21 years old who are not pregnant or breastfeeding. Please let your ZO Skin Centre® injector know about any known allergies or past reactions to treatments, as well as medication and supplements you are currently taking to avoid problems.
After your consultation with a ZO Skin Centre® injector, your Belotero Balance® treatment should take about 30 minutes. In one of our relaxing treatment rooms, your skin will be cleaned before the injection sites are marked. The proper dose of Belotero® will then be injected with a fine gauge needle that should cause minimal discomfort, but a numbing cream can be applied before the treatment if requested. For at least 1 day after the treatment, you should avoid strenuous activity, heat, aspirin, and alcohol. You may see mild to moderate swelling, bruising, redness near the injection sites that should not last for more than 7 days. You should see results from your Belotero® injections that may improve over the next several days as the filler settles. To maintain your results, please talk to you ZO Skin Centre® injector about when to schedule your next appointment and any products or treatments that may complement your injection.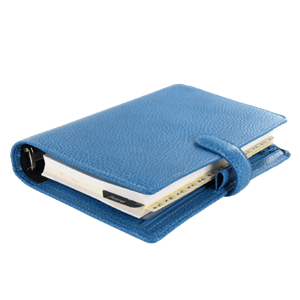 Plan Your Procedure
Average Procedure Time

30 Minutes
Contact Us
Don't let the lines and wrinkles around your nose and mouth distract from your beautiful face; try Belotero Balance® injectable wrinkle filler at ZO Skin Centre®. With two locations in Orange County (Laguna Beach and Newport Beach), you can say a quick good-bye to stubborn facial lines with Belotero Balance®.
Related Treatments