Visible veins, like spider veins, may be caused by a number of factors, including genetics, frequent standing, obesity, pregnancy, hormone changes, and more, which means you may not be able to prevent visible veins, but you can treat them. Laser vein treatments at ZO Skin Centre® in Orange County can help reduce the appearance of small to medium-sized blood vessels in the face and body. Typically found on the face, thighs, and lower legs, visible blood vessels can be faded or eliminated with nonsurgical laser treatments. At our locations in Laguna Beach and Newport Beach, we use the NewSurg KTP diode laser system for laser vein treatments. Schedule a consultation to learn more about the procedure and if it is right for your needs.
Reviews
"Meeting and visiting Dr. Stefani Kappel at the ZO Skin Center in Fashion Island was a fabulous experience. Everyone there was so polite and welcoming and Dr. Kappel was AMAZING. Knowledgable, smart, practical, patient, polite and painless :-) Skin health and looking and feeling your best is so important. Stefani is the BEST to help you with all of those !! THANK YOU DR. KAPPEL!! xo"
- A.L. /
Yelp /
Sep 22, 2017
"I recently had the new version of Botox used on my forehead and around my eyes, called Xeomin. I must say that between Dr. Bashey's skilled hand and this wonderful product, I am thrilled to enjoy a smooth forehead and a softening around my eyes. He does not overdo the injections, so no concern over eye droop or anything else concerning that can happen.  Do yourself a favor, and give him a try. Your face will thank you."
- J.B. /
Yelp /
Oct 12, 2017
"Absolutely beautiful office and gracious, friendly, top notch team that will customize their treatment to your specific needs. I felt so relaxed and in amazing hands with my Jen-Ryan who did my facial! She truly knows her stuff and she has the most gentle technique. I look forward to coming back for my next treatment with her in December. . I highly recommend them!"
- A.B. /
Yelp /
Oct 07, 2017
"I was looking for a place in OC to do my regular facials. Came here for the first time and got a deep cleaning facial. I can honestly say that it was one of the best facials I've ever received! I saw immediate results and the esthetician Dani, even gave me a bday discount. I'm excited that I found this place. I will be my go-to... highly recommend!"
- A.R. /
Yelp /
Aug 26, 2017
"Exceeded my every expectation! I recently had my first visit with Dr. Bashey, to address some aging concerns. Instantly, I was met with an individual that displayed qualities of passion, precision and quality in relation to relevant/current anti-aging solutions and truly showing care for a patient.I prefer a very classic, natural look. I do not want to look "over-done". Dr. Bashey carefully took time to listen to my concerns and educated me on my options.We decided that fillers were a great solution to meet my demands - I've experienced injectables in the past and have been very satisfied - but Dr. Bashey's unique techniques and placement made all the difference. I now know that I should expect more; and that there are NEW options, beyond what I thought was possible.I left feeling great about myself, my results and the level of care that I received (including the staff).I've met a true professional that is moving beyond the standard of other practitioners. Dr. Bashey has a new patient for life.Thank you Dr. Bashey. I feel so refreshed, natural and confident as a result of my visit with you.Julieta, Age 45"
- J.T. /
Yelp /
Aug 21, 2017
Previous
Next
Laser vein treatments can be used to reduce the appearance of visible veins in a branching or web like pattern, including:
Hemangiomas
Poikiloderma
Port wine stains
Rosacea
Scar revision
Spider veins
Telangiectasia
Venous lakes
Laser vein treatments may take about 15 – 30 minutes, depending on how many areas are being treated and the size of each area. After your eyes are protected, a technician will pass the handpiece over the visible veins, which will emit pulses of light. The blood in the vessel will soak up the light and eventually be absorbed by the body. You should be able to resume your normal activities after your treatment, but you should avoid sun exposure in treated areas and wearing support/compression garments can promote healing. You will probably be able to see a reduction in the appearance of your veins right away, but most patients need multiple treatments to see their best results and touch-up treatments may be needed if future veins appear.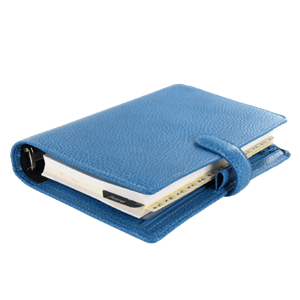 Plan Your Procedure
Average Procedure Time

15 – 30 Minutes
Contact Us
Wear short shorts and go makeup free after laser vein treatments at ZO Skin Centre® in Orange County help you fade visible veins on your face and body. Schedule a consultation at either our office in Laguna Beach or Newport Beach to learn more about laser vein treatments and how they may be able to clear your complexion.
Related Treatments