No matter how much time and money you spend keeping your face looking young and radiant, your hands may be giving away your true age. Throughout the day, you use your hands constantly as they are exposed to UV rays, environmental damage, and dirt, as well as constant dehydration. Take the time to truly pamper your hands with the Oraser® Nourishing Hand Treatment at ZO Skin Centre® in Orange County. Unlike a manicure, which focuses on the appearance of the nails, our luxurious hand treatment targets the skin of the hands to help them look younger, smoother, and more radiant. With convenient locations in Laguna Beach and Newport Beach, the ZO® Oraser® Nourishing Hand Treatment offers you a chance to pamper your hands and restore them so they can look and feel beautiful to you and others.
Reviews
"Voluma Filler for my Face instead of Botox! AMAZING Results I was not Expecting! I recently went to see Dr. Bashey in Laguna Beach as the holidays are approaching and needed to get some Botox. I have received botox in the past and am familiar with it. I am in my mid-fifties and figured this was what I definitely needed. Dr. Bashey didn't just look at me and give me what I came in for, he sat down and really looked at my face, then went over different areas that could use help.  Dr. Bashey is articulate and ended up injecting filler into my upper cheek area as well as Xeomon into my forehead. The filler ended up very naturally lifting my cheeks and face and also will last me he said up to 18 months or longer. I am extremely happy with my results and very thankful he took time with me to evaluate my needs. Dr. Bashey is extremely polite and made me feel comfortable with consulting before doing anything. I did not feel pressured and not much pain! I am looking forward to seeing him in the near furture for a for a chemical peel :)Thanks!"
- N.H. /
Yelp /
Dec 19, 2017
"Dr. Kappel is SO awesome! I take skincare very seriously and have been trying to find a Doctor that takes their time with me for years. She listens, gives options, and sets you up with the best possible regime for success. Not to mention her energy is so positive and she makes you feel comfortable and important! Healthcare can be fickle but Dr. Kappel is consistent and knowledgeable!"
- M.G. /
Yelp /
Nov 02, 2017
"As we age there is no harm in doing preventative care especially when it comes to your face... I am beyond lucky to have the amazing Dr. Stefani Kappel to keep my face and skin youthful! Thank you so much for my beautiful poutI'm so happy with the results If you're looking for the best, look no further and contact @stefanikappelmd She's incredible, informative, extremely gentle and a master at her craft!!! #newportbeach #drstefaniekappel #lips #pout #lovelovelove"
- S.M. /
Yelp /
Nov 01, 2017
"I could not be happier with my injectable treatment that I received from Dr. Bashey.  He is kind, knowledgeable, and highly skilled. I will continue to see him for treatments.  I highly recommend Dr. Bashey for ANY treatment or skin consultation. Did not even feel a needle poke! He is excellent!"
- A.B. /
Yelp /
Oct 26, 2017
"I am so over the moon with my dermaplane treatment experience from Melissa at ZO Skin Centre Laguna Beach. Not only was she fast, but also careful and meticulous.  The very best I have ever had!  Thanks so much Melissa!"
- C.D. /
Yelp /
Oct 17, 2017
Previous
Next
The ZO® Oraser® Nourishing Hand Treatment is designed for anyone who wants softer, smoother, younger-looking hands. The hand treatment can be especially beneficial for anyone who is rough on their hands with gardening, sports, home improvement projects, or other ways that has left them with dry or chapped hands.
The ZO® Oraser Nourishing Oraser Hand Treatment takes about 30 minutes in one of our comfortable treatment rooms. Each treatment begins with the ZO® Oraser® Correcting Hand and Body Scrub to remove dead skin so your hands will feel smoother and look more even. The scrub is specially formulated with sugar crystals for gentle exfoliation combined with shea butter, mango seed oil, and safflower oil to nourish and hydrate the skin. After the scrub, your ZO® skin care professional will perform a hand massage to improve blood flow and circulation before applying a paraffin masque that leave the hands silky and smooth. Finally, your technician will seal in all the nutrients of the treatment with the Oraser® Nourishing Hand Cream.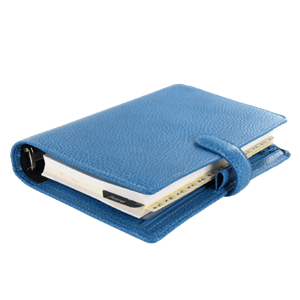 Plan Your Procedure
Average Procedure Time

30 Minutes
Contact Us
A smooth, polished hand can help you make a great first impression when shaking someone's hand, so make sure you have two with the ZO® Oraser® Nourishing Hand Treatment at ZO Skin Centre® in Orange County. Schedule a treatment at either of our convenient locations (Laguna Beach and Newport Beach) and pamper your hard-working hands.
Related Treatments