If you're no longer seeing the results you want from skin care products, but aren't ready for invasive or surgical procedures, Clear + Brilliant® treatments at ZO Skin Centre® in Orange County can boost the health and appearance of your skin. A Clear + Brilliant® treatment can help you fight signs of aging like uneven skin tone, rough skin texture, visible pores, fine lines, and wrinkles so you can look younger and more radiant. Since Clear + Brilliant® improves the health of the skin, other ZO® treatments and products will be able to work more effectively for better results. Be proactive about your skin's health by scheduling a consultation to learn more about nonsurgical, noninvasive Clear + Brilliant® laser skin treatments at our offices in Newport Beach and Laguna Beach.
Reviews
"Voluma Filler for my Face instead of Botox! AMAZING Results I was not Expecting! I recently went to see Dr. Bashey in Laguna Beach as the holidays are approaching and needed to get some Botox. I have received botox in the past and am familiar with it. I am in my mid-fifties and figured this was what I definitely needed. Dr. Bashey didn't just look at me and give me what I came in for, he sat down and really looked at my face, then went over different areas that could use help.  Dr. Bashey is articulate and ended up injecting filler into my upper cheek area as well as Xeomon into my forehead. The filler ended up very naturally lifting my cheeks and face and also will last me he said up to 18 months or longer. I am extremely happy with my results and very thankful he took time with me to evaluate my needs. Dr. Bashey is extremely polite and made me feel comfortable with consulting before doing anything. I did not feel pressured and not much pain! I am looking forward to seeing him in the near furture for a for a chemical peel :)Thanks!"
- N.H. /
Yelp /
Dec 19, 2017
"Dr. Kappel is SO awesome! I take skincare very seriously and have been trying to find a Doctor that takes their time with me for years. She listens, gives options, and sets you up with the best possible regime for success. Not to mention her energy is so positive and she makes you feel comfortable and important! Healthcare can be fickle but Dr. Kappel is consistent and knowledgeable!"
- M.G. /
Yelp /
Nov 02, 2017
"As we age there is no harm in doing preventative care especially when it comes to your face... I am beyond lucky to have the amazing Dr. Stefani Kappel to keep my face and skin youthful! Thank you so much for my beautiful poutI'm so happy with the results If you're looking for the best, look no further and contact @stefanikappelmd She's incredible, informative, extremely gentle and a master at her craft!!! #newportbeach #drstefaniekappel #lips #pout #lovelovelove"
- S.M. /
Yelp /
Nov 01, 2017
"I could not be happier with my injectable treatment that I received from Dr. Bashey.  He is kind, knowledgeable, and highly skilled. I will continue to see him for treatments.  I highly recommend Dr. Bashey for ANY treatment or skin consultation. Did not even feel a needle poke! He is excellent!"
- A.B. /
Yelp /
Oct 26, 2017
"I am so over the moon with my dermaplane treatment experience from Melissa at ZO Skin Centre Laguna Beach. Not only was she fast, but also careful and meticulous.  The very best I have ever had!  Thanks so much Melissa!"
- C.D. /
Yelp /
Oct 17, 2017
Previous
Next
Clear + Brilliant® laser skin care treatments can benefit most skin tones and types, but it is best if you want to treat early signs of aging or boost your overall skin health. Clear + Brilliant® is designed to even and illuminate your skin tone while also smoothing your skin texture, reducing the size of pores, and correcting fine lines and wrinkles. Many patients notice that their skin care products and treatments work better after their Clear + Brilliant® treatment, since the ingredients can penetrate the skin for deeper nourishment.
Clear + Brilliant® sessions take about 30 minutes after your consultation to customize your treatment plan. While you relax in one of our private treatment rooms, your ZO® skin care professional can apply a topical numbing cream to help you feel more comfortable during the procedure. After cleaning your skin, the technician will carefully guide the Clear + Brilliant® handpiece across your skin until all areas have been treated fully and evenly. After the skin is treated, your technician will apply a moisturizer and other skin care products that will help soothe and heal your skin. You will be able to resume your normal routine after your treatment, but sun protection should be used since your skin will be more sensitive than normal. During your consultation, your ZO® skin care professional will help you determine how many Clear + Brilliant® treatments you may need to reach your goal and how often they should be performed. You can also get recommendations on which ZO® products will complement your treatment and help extend your results.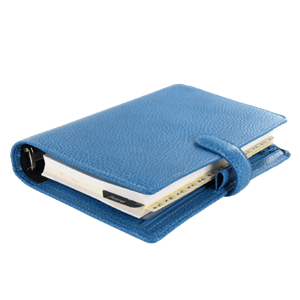 Clear and Brilliant Results
Take your skin health to the next level with Clear + Brilliant® laser treatments at ZO Skin Centre® in Orange County. Clear + Brilliant® treatments can help fight the signs of aging while also improving the overall health and appearance of your skin. We look forward to seeing you at either Laguna Beach or Newport Beach and helping you with your skin care needs.
Related Treatments